This award was made for Odulphuslyceum (high school) in Tilburg, the P.C. de Brouwer Award is an award for best workproject. Inspired by the many stained glass windows in the school building I created these two awards.
client
Odulphuslyceum Tilburg.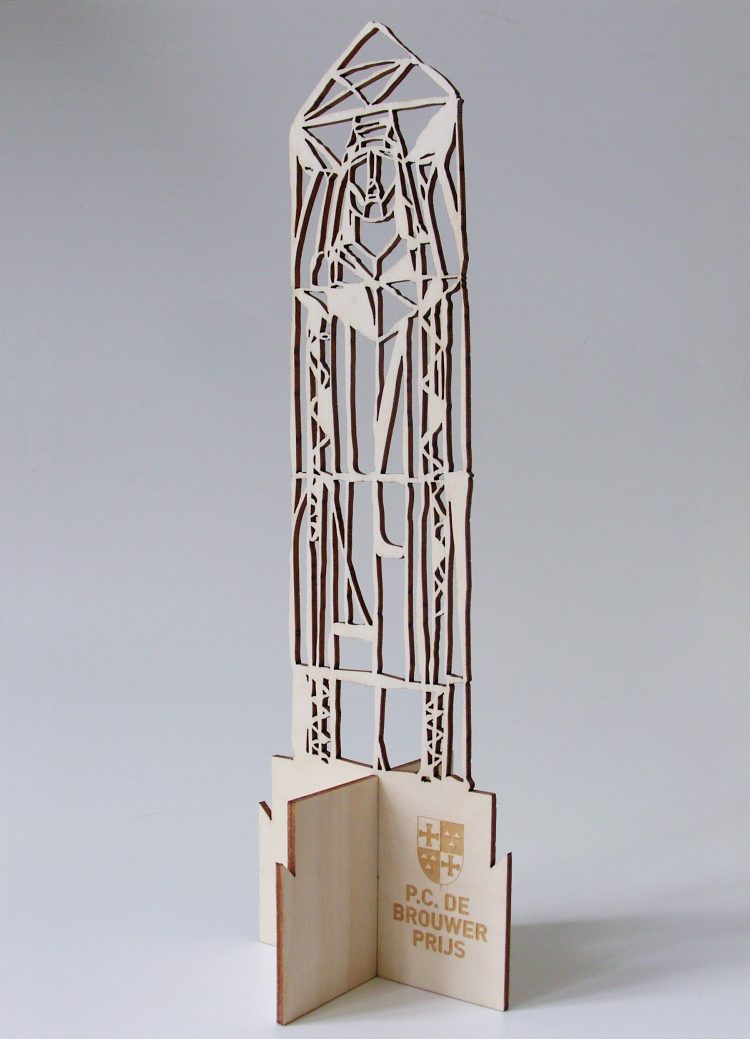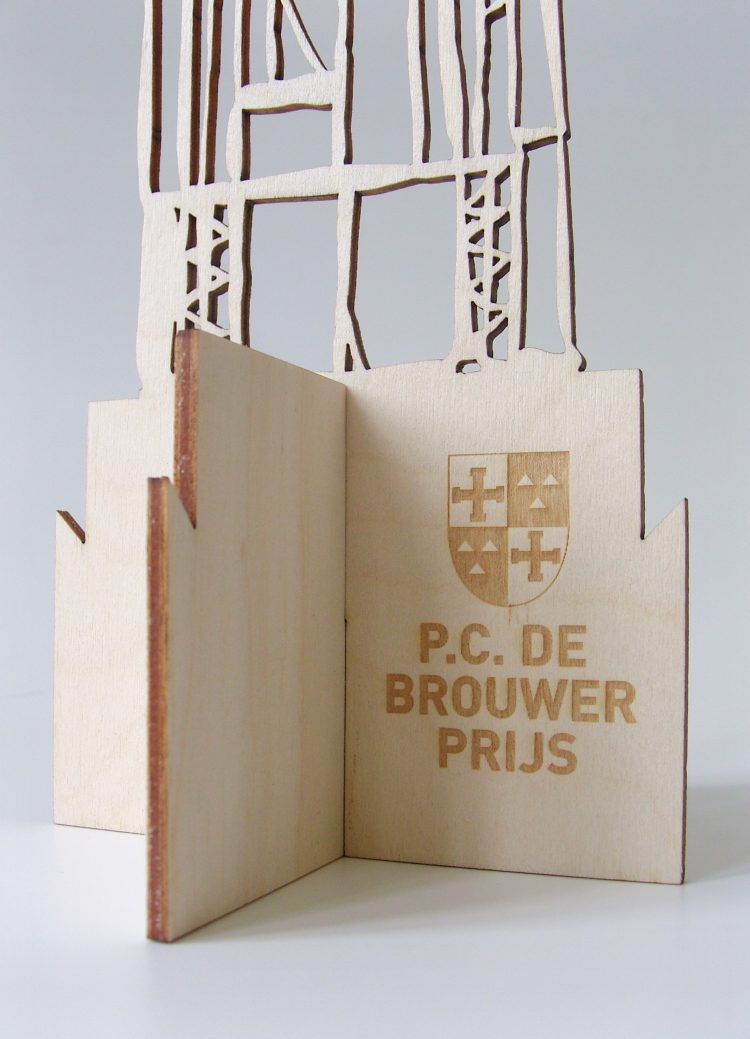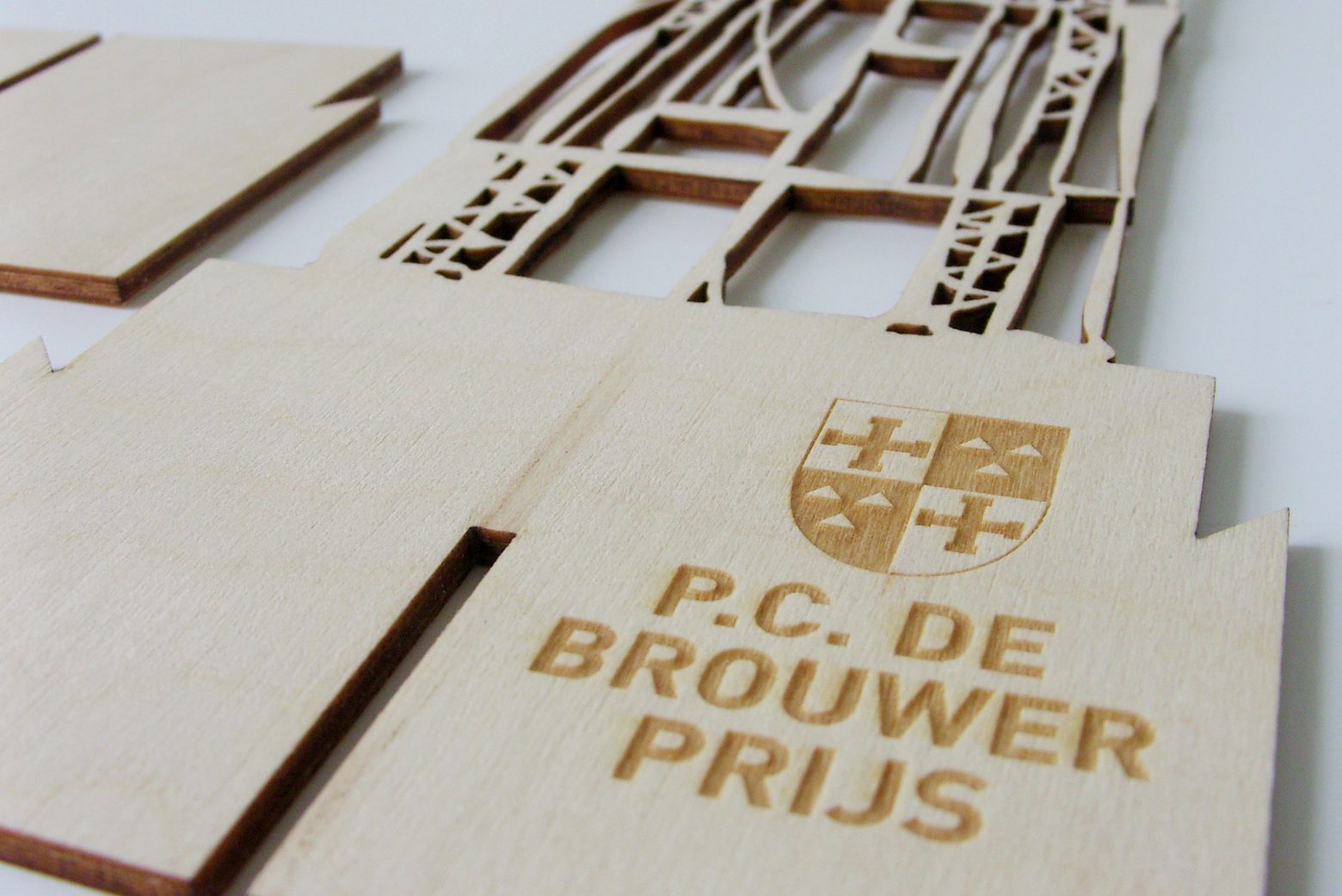 The first edition of the award had a stainless steel upper part (lasercut), and a handmade wooden foot with lasercut typography.