Wallpaintings at the RedBull headquarter in Amsterdam.
details
Creative direction by Jeroen Smeets
client
RedBull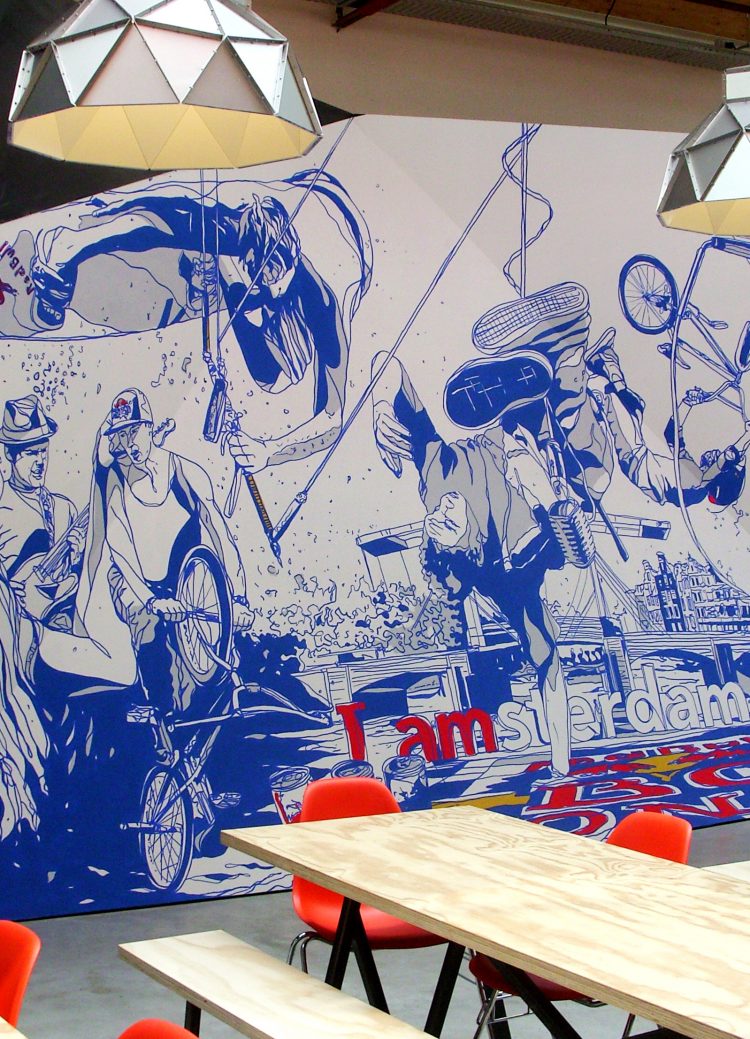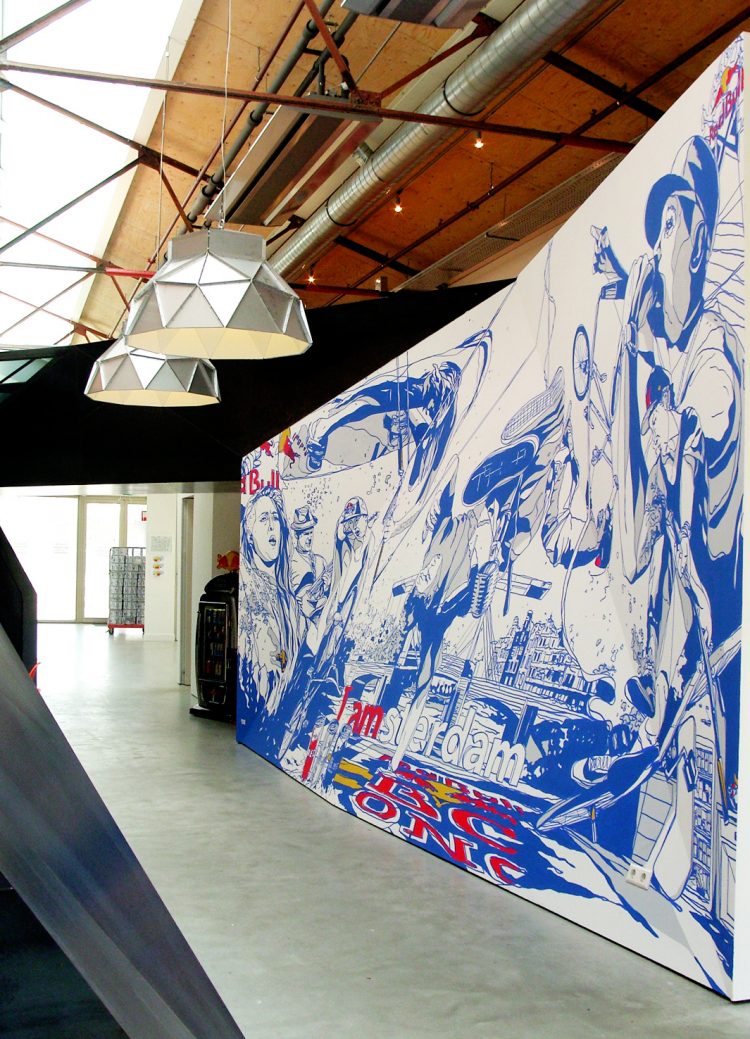 About once a year I repaint this mural at the RedBull Headquarter
in Amsterdam with a visual of all the big upcoming RedBull events.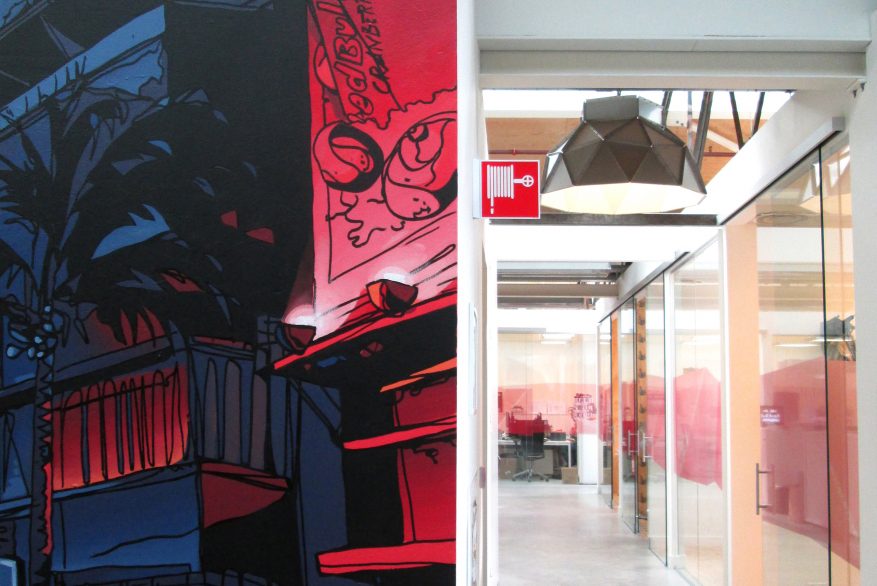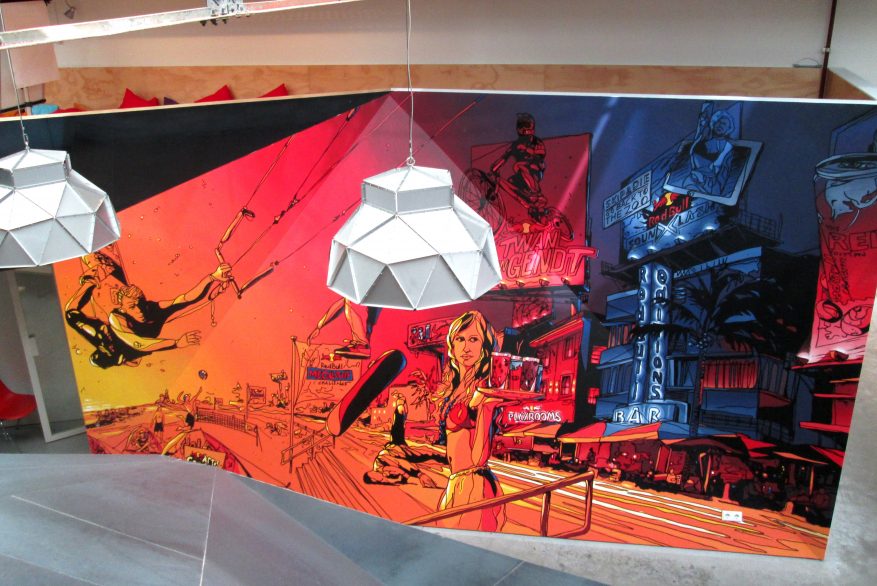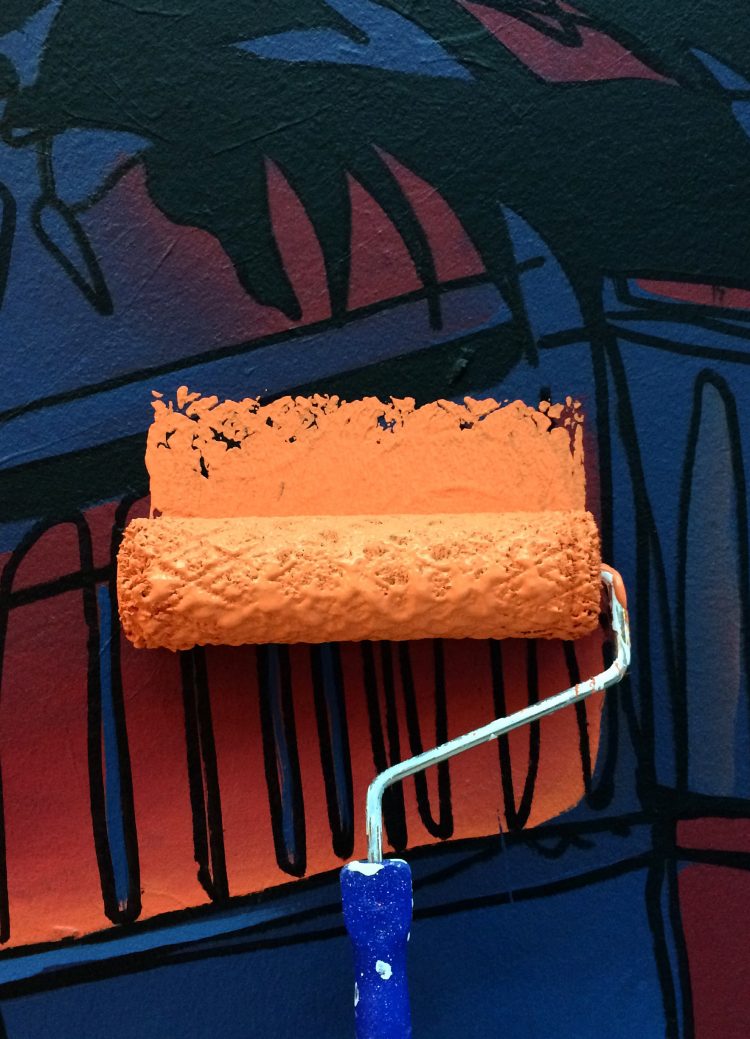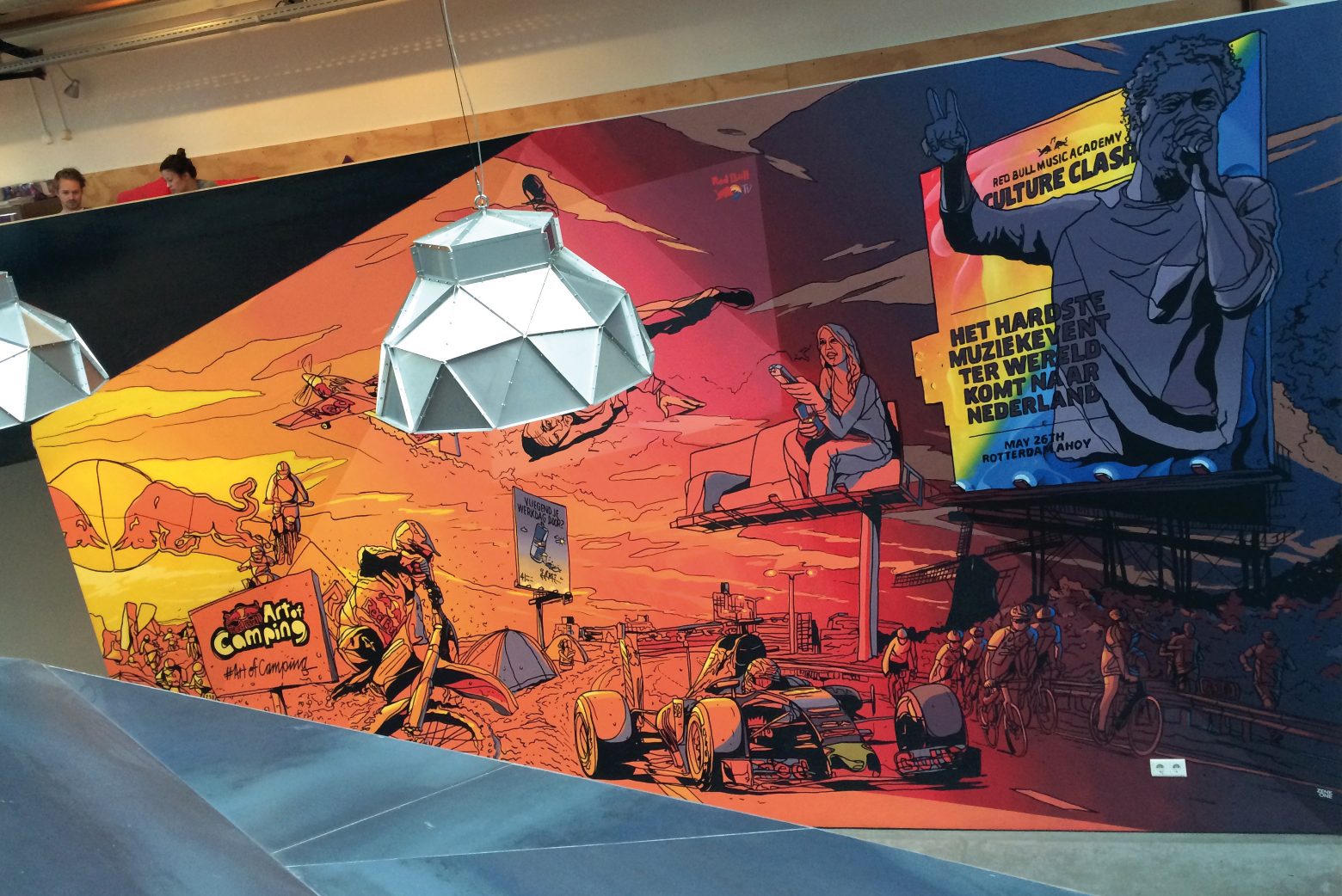 Fresh Editions
Handpainted Festival van to promote the new Fresh Editions of RedBull at Defqon Festival.